News of interest to our friends "A Business Serving A Community"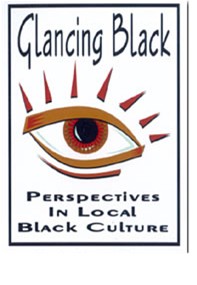 In honor of Black History Month, the Johnson City Press will highlight every Sunday in February a local leader in the black community.
AREA WOMAN WORKS AGAINST RACIAL INJUSTICE


It started about 40 years ago in a West Tennessee town north of Memphis through the eyes of a young girl. Growing up in Covington during the 60s, Glodine Davis saw the struggle blacks went through trying to gain the right to vote. The experience had an impact, she said during an interview this week, and it has led her to work for change and to become state secretary for the National Association for the Advancement of Colored People.

Now a Jonesborough resident, Davis moved to Upper East Tennessee in 1972 from the western part of the state after college when her husband, Ralph, came for a job. At the beginning, I did not like this area, Davis said. It was a cultural shock. But the friendliness of the people and the beauty of the mountains finally won her over, she said. We started meeting friends and decided to stay.

Davis said she first got involved with the NAACP in 1990 on the local level because of its involvement in voting rights and registration. When you think about when we couldnt vote, its hard for me to understand why people dont vote today, she said. We had so many people die for us to have the right to vote. She recalled the days of segregation with their separate water fountains and separate restrooms, she experienced as a young girl and how they molded her beliefs today. Although I was never that I can remember mistreated directly, its just that they sometimes made us feel we were lower class.

As a child in Covington, Davis said her home life gave her the strength to believe in herself and her race. Her parents told her and her five siblings to always hold their heads up high and walk with pride. It was a lesson that helped her as she moved through life. When I went off to school, every now and then, somebody tried to put you back in your place, Davis said. I still dont see how someone can hate a person because of their skin color. It is this feeling of equality and the need to act to work against racial injustices that brought Davis to the national group.

One of the things I like about the NAACP is that were for equal rights for everyone, not just the black race, she said. Davis first became active with the NAACP on the state level in 1990 during a Tennessee convention for the group. The state secretary was ill and Davis was asked to take up the duties. She then ran for the position in 1991 and has continued to hold the job ever since by running for re-election every two years. Each year I ran, I was always unopposed, she said.

Part of her duties as NAACP secretary include traveling and listening. The group holds a statewide meeting bimonthly in different areas of Tennessee, allowing Davis to see visit other communities and listen to their problems. We meet from East, Middle and West, so each meeting is in a different area, Davis said. The meetings are held in large cities and small towns in everything from local churches to community centers. She said during these meetings, representatives from all across the state come together and discuss problems they are having on a local level. Theyll get up and they talk about the problems. It is sort of like a sharing time, because maybe another branch has already been through that, and theyll tell them how they solved the problem. Its been a learning experience for me. You really grow from listening to other branches and its nice to come back to Johnson City and know youre not the only one having problems.

One of the main goals of the NAACP that led Davis to the group is voter empowerment. Though the group works regularly to increase voter registration, its during election periods that the NAACP really shifts into high gear, Davis said. We canvas neighborhoods and register people to vote, she said. Were trying to get as many people as we can registered to vote. She said each individual branch does whatever is necessary to get people involved.

An important aspect of this work, Davis added, is the groups lack of political affiliation. Were non-partisan, she said. We cant support any candidate. Our main goal is to get people registered and even take them to the polls if they dont have a way.
SUCCESSFUL BUSINESS IS A PILLAR OF COMMUNTIY

Listening to good role models, recognizing opportunities and staying involved in his community have meant success for Elizabethton resident and Johnson City businessman Dennis McKesson.
Growing up anywhere, not just Elizabethton, it takes a lot of direction from your superiors, as well as the attitude of the individual, McKesson said. If the individual is not ready to meet challenges, then whatever opportunities that are there still equal zero.
McKesson, 46, has led his own insurance office in Johnson City for more than 15 years, having moved his business from the Milligan College area to West Walnut Street about five years ago.
Throughout his career, McKesson has recognized the value of community participation, making him among Elizabethtons more involved black residents. His activities have included the 2000 Steering Committee for the Elizabethton City Planning Commission, the Elizabethton Kiwanis Club and the Elizabethton Chamber of Commerce Board of Directors.
Its good to be known for the fact that people respect you in that area, but its also a heavy obligation, especially when there are other capable people who can do the same things, he said. If youre willing, your number is going to be called.
McKesson came of age looking to such community leaders as Thomas James Harville, former principal of Elizabethton High School, and John Fletcher Birchette, III., owner of Johnson Citys Birchette Mortuary, for influence, guidance and support.
While Elizabethtons black population has always been small, McKesson said, his childhood there was not all that different from growing up in Johnson City, since the communities had such strong ties.
You still had a friendship among the different African-American people in different communities throughout the Tri-Cities, he said.
After graduating from EHS, McKesson went on to nearby Milligan College, where he played intercollegiate basketball in the mid-1970s, and he later attended what is now Northeast State Technical Community College for computer training.
He was working in the computer field when he expressed interest in a career change to his State Farm Insurance agent, Ken Wandell, who helped him get started in the process of becoming an agent.
McKesson started his own office right out of the box in 1985, and 17 years later, his clientele is firm in a rather competitive field. Running a black-owned business, however, has had its trials.
There are different challenges, yes, he said. We still have a situation where the doors not always open.
But McKesson believes in opening his own doors succeeding with individual determination, character and attitude.
I make the best of each day and make it good, he said. The point of my life is to enjoy each day of my life. We all have hurdles we have to overcome, even on the good days.
There are a lot of things that happen that we have no control over, McKesson said. We must learn to live and adapt and go forward.


CHILDREN REAP BENEFITS OF TEACHER'S TALENTS

Its a tense moment. A mother desperately struggling with teaching her 4-year-old son to dress himself in order to arrive at preschool shortly before 8:30 a.m. to eat breakfast, barely manages to beat the tardy bell, again.
As the mother rushes her son to the breakfast table, hoping that its not too late for him to have enough time to eat, he sadly laments that the pancakes are all gone.
The mother hesitates, surmising that 8:35 a.m. is not exactly an appropriate time to request additional pancakes from the cafeteria, especially since other breakfast choices have been provided for the children.
Cynthia Brady, who was the teachers assistant in Cynthia Lawsons preschool class at Woodland Elementary School at the time, senses the mothers dilemma and steps forward, gently assuring the little boy that she doesnt mind going to the cafeteria for more pancakes.
The mother breathes a sigh of relief, thanking the teacher for her kindness, while silently thanking God for Bradys patience.
This year, Brady, a Milligan College graduate, has her own kindergarten class at Woodland, and her nurturing, calm approach to communicating with children and their parents continues.
I am a firm believer in Everything I Needed to Know, I Learned in Kindergarten, Brady said.
Reports from parents during her first conferences with them this year revealed that her students loved coming to school, letting her know that her teaching philosophy is working.
At this age, the most important lessons they are learning is how to socially interact with their peers and develop good work ethics, even if it consists now of just completing a coloring assignment or picking up after themselves when theyve finished projects in a learning center.
She also subscribes to the theory that it is a childs first school experience that sets the stage for his or her future academic success.
For me, my kindergarten teacher in Elizabethton, Miss Bill, made me love school. She was the sweetest lady. I think thats where I first got the idea that I wanted to become a teacher, Brady said.
She encourages parents to share with her what is going on at home.
If one of my students is upset with mom that day, its good for parents to let me know that. It helps me understand how to approach the child in the classroom setting.
Brady emphasized the importance of parents occasionally visiting the classroom.
Parents need to come into the schools, because this lets children know that their education is important to Mom and Dad, too, she said.
Establishing a reward system and celebrating small academic victories are also in order.
The need for children to be read to cant be stressed enough, Brady said.
Even if you only spend 10 minutes each night reading to your child, it makes a real difference when they start learning to read for themselves.
She considers developing reading readiness skills as one of her main strengths as an educator.
Reading is important even as children work on math skills. Learning to read well and comprehend what they have read will be essential when they are working mathematical reading problems, she said.
As her class recently discussed Dr. Martin Luther King Jr.s birthday, Brady was amazed by how perceptive her 5-year-old students were on the civil rights leaders dream for all ethnicities to live together in harmony.
I told them about his dream and that black boys and girls and white boys and girls werent always allowed to go to the same schools and be friends. Their immediate reaction was, But Mrs. Brady, thats not fair! They really got the message.
The friendships that they are forming at this age are extremely important to them, and they couldnt imagine ever being separated from one another because of their skin color.
As a black teacher, Brady thinks the sense of family that is so deeply ingrained in her culture has been an asset for her.
At the beginning of the school year, she decorated her classroom door with a poster she made, showing students pictures of herself and her family members.
I wanted to open the lines of communication for them to talk to me about their families, Brady said.
What I want to instill in children is that we are all different, but in many ways we are all the same. We can get along and work and play together. And in this classroom, Im so proud of the fact that were all fine with each other.





MURPHY EXEMPLIFIES SERVICE TO COMMUNITY

It was a time when Johnson City had a bustling downtown, lined with clothing stores, theaters and restaurants. There were three cab companies, a bus stop and a passenger train depot all in the heart of this pedestrian-filled city.
The year was 1944, and 9-year-old Carroll Murphy was carrying around his home-made shoeshine box selling the works for 20 cents.
Years ago, there were at least 10 ladies shops on Main Street and my brothers and I washed just about every window on that street, Murphy said recently while reflecting on the changes of his hometown.
Working on the streets of Johnson City, he gained an appreciation for his community, but also saw it had a long road to change. That understanding led a now 67-year-old Murphy to a legacy of involvement and community participation.
Ive served on a lot of board of directors boards in Johnson City, he said.
Murphys use of a lot is an understatement. During the past 30 years of community work, the trained chaplain has served on 21 different community boards.
It started with the Washington County Welfare Committee and now, five years into his retirement and enjoying the easy life, Murphy said he is just serving on two: The Langston Reunion Board, which is working to restore the old Langston High School and turn it into a museum; and the Child Evangelist Board, which works to bring faith to children who are not regularly exposed to a religious atmosphere.
Talking about his life, Murphy rolled off the names of people who were major influences: ministers, businessmen and community leaders.
It wasnt all just black people, he said. It was black and white people.
He said one of those people who had a major impact on his life was Ferrell Hannah, who owned a clothing store downtown.He was like a father to me, Murphy said showing off a pair of gold cufflinks he bought from Hannahs store that he still wears today.
These are 50 years old, he said.
While Murphy talked about the excitement of the old city, he said it was also a place where, for blacks, opportunities were limited. It was a time when White Only signs were on storefronts and when a c was placed next to the names of blacks listed in the Johnson City Directory.
Another great thing was a theater that used to be there (in the downtown) the Tennessee Theater, he said. Back then, that was the only theater blacks could go to.
He said whites were allowed to sit on the main floor of the theater while the balcony was designated for black patrons. The other three theaters in town were white only.
You had to go upstairs there on the side, he said of the Tennessee. Thats the way it was in most theaters in cities. Thats the way it was in Elizabethton and Bristol.
Murphy married his wife, Shirley, just after he turned 18 and quickly decided he needed a profession to support his family.
Back then, the only thing they told us we could do was become janitors, he said.
But Murphy began working as a caterer and found the job opened doors into the community.
For 25 years, I did catering in private homes. I did dinners for people hundreds of families in Johnson City, he said. I got to know a lot of people that way, you see, and then people would ask me would I be interested in serving on various boards I was known.
Murphy then moved on to work at the Veterans Affairs Medical Center, Mountain Home. He started out in the kitchen pushing soup trays and then worked up into administration. He even served as a VA representative to the Admittance Board of East Tennessee State Universitys James H. Quillen College.
The father of six said the decades of working in kitchens, homes and offices allowed him to make sure his own children had a strong future.
All of them finished college, he said. They all love the Lord and pay taxes.
Over the years, things have come a long way for members of the black community, Murphy said, but there are still miles to go on that road.
It has changed to the extent that there are black people working at places that they never could before, he said. But not that many.