How the Lord has blessed us for 42 years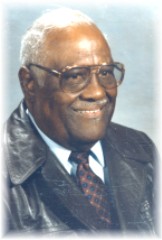 Founded in 1959 by John Fletcher "Rev" Birchette, Jr. (Pictured at left) who died in 1987 and Bessie Hurt Birchette (Pictured at right) who died in 1994. "Rev" as he was called was an Asheville, N. C. native, was pastor of Thankful Baptist Church, Johnson City, for 32 years and was a partner in the Allen-Birchette Funeral Home, Asheville, N. C. before starting Birchette Mortuary after moving to Johnson City. He was a graduate of Stephen Lee High School, Asheville, N. C., Morehouse College, Atlanta, Ga. and Eckels College of Mortuary Science, Philadelphia, Pa. He was a veteran serving in the U. S. Army. Bessie was an Atlanta, Ga. native, a graduate of Booker T. Washington High School, Atlanta, Ga. and was one of the first black graduates of East Tennessee State University, Johnson City, Tn. She was a teacher in the Johnson City School System and later at Greene Valley Development Center, Greenville, Tn. before retirement.
J. Fletcher Birchette, III serves as president of Birchette Mortuary since the death of his father. He has surrounded himself with a professional staff with no equals.
Fletcher always has a slogan and his new one is "Small Enough To Care - Large Enough To Serve"