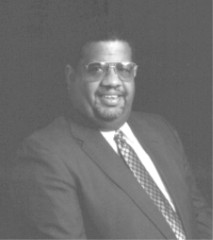 J. Fletcher Birchette, III.


Manager


"Fletcher" as he is called is a tireless worker for the families he serves. Retired 33 years employee of the Dept. of Veterans Affairs, Mountain Home, Tn.
He is a deacon at Thankful Baptist Church, Chairman of the Senior Citizen Advisor Board, President of Pro-To Club, Inc., former member of Boys and Girls Club Board and recently finished a term on the Civil Service Board of the City of Johnson City. He is active in various civic and communtiy activites. His wife is Sarah Ann and has a son, John, IV., Atlanta, Ga.
He gives all the credit to his staff who provide the excelllent service that is given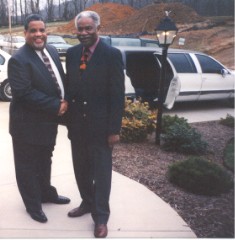 During a visit here, actor Ozzie Davis and Fletcher talk. We furnished limo service for his visit to our area.
OUR BOSSMAN
Mr. Monroe Curtis

When all else fails at
Birchette Mortuary,
Monroe will always be there. At 93 years of age, he continues to keep us straight with his humor or just by calling us "Chum".