Obituaries and Funeral Arrangements
CHARLES EDWARD "Chuck" MILLER
61, 500 East Holston Ave., Apt. 1 died Thursday, June 28, 2001 at his residence. He was a Long Island, N. Y. native and attended the University of Texas and Western Carolina University. He was a Catholic and a Vietnam veteran serving in the U. S. Army.
GRAVESIDE SERVICES
will be held at 1 p. m., Tuesday, July 3, 2001 at the James H. Quillen V. A. National Cemetery, Mountain Home with the Catholic Chaplain officiating. Military honors by V. F. W., Kingsport. Tn.


KEVIN HAROLD DUFFIELD
passed away on June 26, 2001, at the Southern Region Hospital in Riverdale, Georgia. Born October 12, 1951, in Johnson City, Tennessee, attended public schools in Johnson City and Knoxville, Tennessee, was a graduate of Austin East High School and the University of Tennessee (1974). He was self-employed. He received the Lord at an early age and renewed his faith by joining the Greater Mount Carmel A.M.E. Church in Doraville, Georgia, and was a member of Omega Psi Phi Fraternity. He was called home to be with the Lord on Tuesday, June 26, 2001. Preceded in death by his twin brother, Kenneth Duffield.
Survived by a loving mother, Margaret Houston; sister, Elaine (Clinton) Boyd; nephew, Kenneth Cardell Duffield, and a host of other relatives and friends.
SERVICE SCHEDULE
The family will receive friends Saturday, June 30, 2001, from 11:30-12 Noon with memorial service to follow at Jarnigan and Son Mortuary Chapel. In lieu of flowers, memorial donations may be made to the Beck Cultural Exchange Center, Inc., 1927 Dandridge Avenue, Knoxville, TN 37915-1997, 865 524-8461. Jarnigan & Son Mortuary, Knoxville, Tn. is in charge.
WORDS OF COMFORT

I know how much you love me,
as much as I love you,
and each time that you think of me,
I know you'll miss me too;
But when tomorrow starts without me,
please try to understand,
that an Angel came and called my name,
and took me by the hand,
and said my place was ready,
in heaven far above,
and that I'd have to leave behind,
all those I dearly love.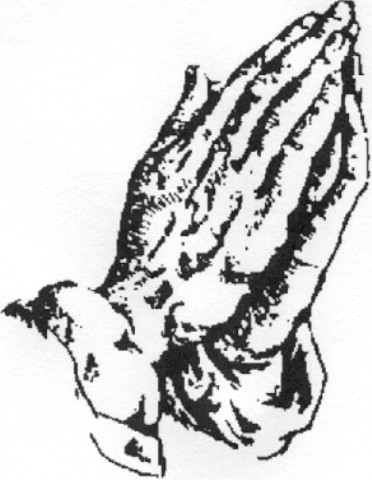 The families we serve appreciate the calls, visits, cards, and most of all the prayers of their friends at a much needed and difficult time. On behalf of them we say "Thanks" and may God bless you.